Your co-op, your voice
At Bluebonnet, you're not a customer — you are a member and an owner.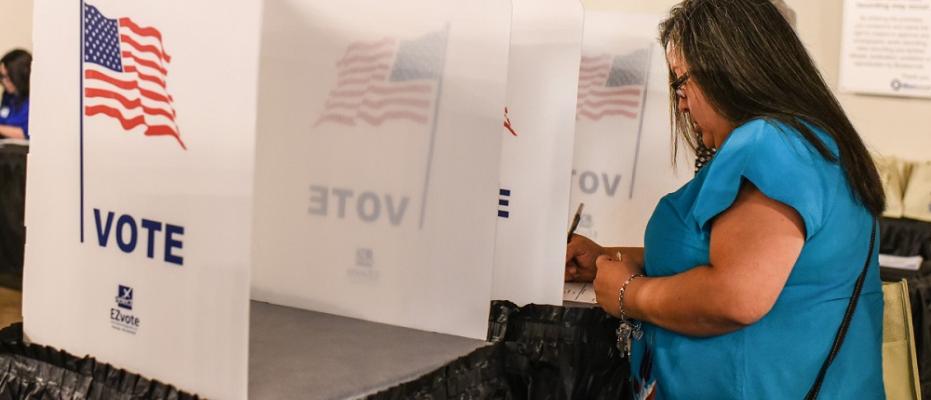 Submitting a proxy form
As a member of Bluebonnet Electric Cooperative, you have a voice in your electric cooperative. Make sure you're represented by attending the  Annual Meeting on May 9, 2023 or by submitting a proxy form. 
FIND OUT MORE ABOUT THE ANNUAL MEETING »
Download a PDF of our proxy FAQ, plus information on Bluebonnet Board candidates »
Proxy forms will be mailed to all members in March and due on May 2, either postmarked or dropped off at a Bluebonnet member service center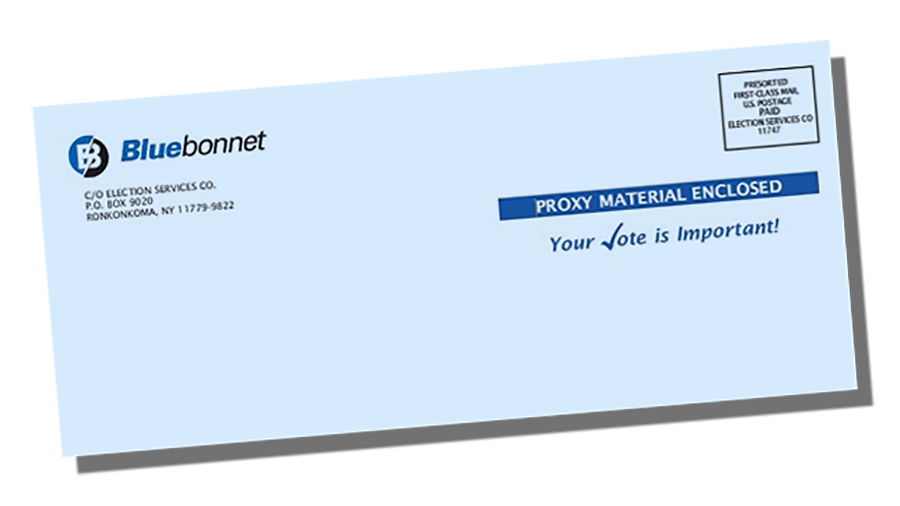 Look for this envelope, which contains your proxy form, in March. 
A chance to win prizes!
If you're unable to attend the Annual Meeting on May 9, you can still ensure your voice is heard by submitting a proxy form. Plus, any member who submits a proxy form will be entered to win one of these six prizes during drawings through April. Return your completed proxy form as soon as it is delivered to increase your chances of winning. The next drawing is March 24. Winners will be contacted by phone and email.*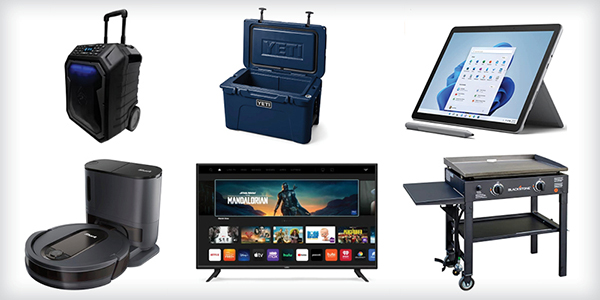 Follow Bluebonnet on Facebook, Twitter or Instagram for drawing updates and details.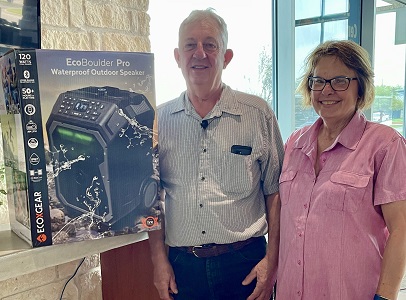 Congratulations to Gary and Janice Schneider of Lexington who were drawn by Bluebonnet's election administrator for the first prize, an Ecoxgear waterproof Bluetooth speaker. 
*Bluebonnet employees, members of the Board of Directors and spouses are ineligible to win.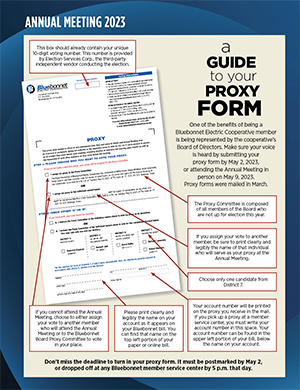 Proxy FAQs
Four of the seats on Bluebonnet's Board of Directors are up for election this year. The seats represent District 3 for Bastrop County; District 4 for Lee, Milam and Williamson counties; District 6 for Austin and Fayette counties; and District 7 for Washington County. The term for the District 7 seat will end in 2027 in order to evenly distribute the number of directors' seats up for election each year. The seat for District 7 has two individuals running: the incumbent Robert Mikeska and Richard Lamensky.
There are two candidates for the cooperative's District 7 Board seat. There are currently no additional ballot items to be decided this year. However, items can be added to the Annual Meeting agenda that would require a vote by members. Those items would have to be added no later than 10 days before the Annual Meeting. Your proxy could be used in that vote, in addition to selecting a candidate for District 7, which is why your proxy selection is important.
Proxy voting allows members to designate another person to vote in his or her place. On the proxy form, members can assign their vote to either Bluebonnet's Proxy Committee or to an individual. Proxies are counted to ensure at least 1% of Bluebonnet's membership are present at the Annual Meeting to constitute a quorum. 
Complete the proxy form and return it by mail or drop it off at any of Bluebonnet's member service centers in Bastrop, Brenham, Giddings, Lockhart or Manor. If you misplace the proxy form or pick one up at a member service center. Proxies must either be hand-delivered to a member service center by 5 p.m. May 2, 2023, or mailed to:

Bluebonnet Elections Processing
c/o Election Services Co.
P.O. Box 9020
Ronkonkoma, NY 11779-9822

Mailed proxies must be postmarked by May 2, 2023.
The Proxy Committee is composed of all Bluebonnet Board members whose terms are not currently up for election. This year's Proxy Committee members are Milton Shaw, Shana Whiteley, Bryan Bracewell, Debbi Goertz and Ben Flencher. 
 
No, the proxy is valid only for the meeting specified on the proxy form.
Election Services Co., which is a third-party, independent vendor that specializes in administering corporate elections nationwide. It has the experience to efficiently and accurately tally proxies and votes while protecting members' confidential account information.